Page Last Updated: Tuesday, 03 November 2015 12:09 EDT, © 2012
---
PUBS: Estimating Impact
edited by Alexander Kott and Gary Citrenbaum
Published by Springer, 2010, 362 pages, ISBN 978-1-4419-6234-5.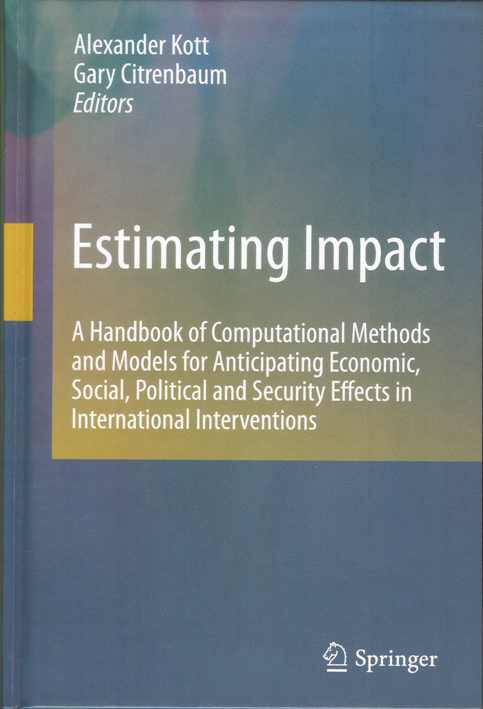 "Chapter 11: Verification and Validation," by Dean Hartley and Stuart Starr, pp. 311-336.
This chapter explores verification and validation in the context of DIME/PMESII models.
More information can be found here.
---
If you arrived here using a keyword shortcut, you may use your browser's "back" key to return to the keyword distribution page.

Return to Website Entrance.
---
HARTLEY CONSULTING
Solving Complex Operational and Organizational Problems
Dr. Dean S. Hartley III, Principal