Page Last Updated: Tuesday, 03 November 2015 11:55 EDT, © 2012
---
PUBS: The (HSCB) Human Social Culture Behavior Modeling Workshop
edited by Alexander Woodcock, Michael Baranick, and Albert Sciarretta
Published by the National Defense University Center for Technology and National Security Policy, 2010, 476 pages.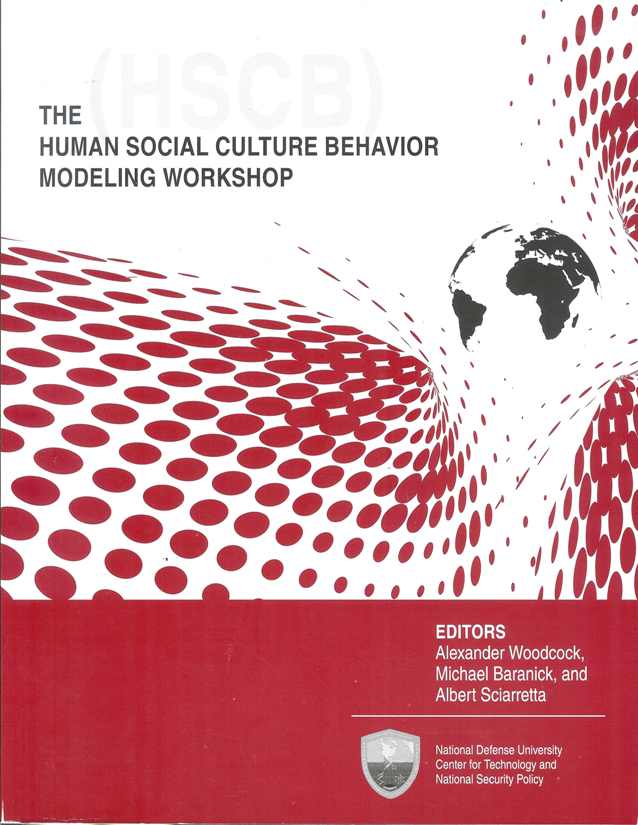 "Using Cultural Information to Model DIME/PMESII Effects," by Dr. Patricia H. Partnow and Dr. Dean S. Hartley III, pp. 18-29.
This paper explores a methodology for linking the anthropologist's knowledge to OR techniques with the goal of creating useful models of DIME/PMESII effects.
"VV&A for DIME/PMESII Models," by Dr. Dean S. Hartley III, pp. 219-242.
This paper reviews the standard Verification, Validation & Accreditation (VV&A) definitions and concepts, introduces and defines the concepts of risk-based and entrenched VV&A, describes the V&V process, covers the special cases of agent-based models and triggered VV&A, and draws conclusions.
More information can be found here.
---
If you arrived here using a keyword shortcut, you may use your browser's "back" key to return to the keyword distribution page.

Return to Website Entrance.
---
HARTLEY CONSULTING
Solving Complex Operational and Organizational Problems
Dr. Dean S. Hartley III, Principal