Page Last Updated: Saturday, 10 November 2018 19:54 EDT, © 2016
---
PUBS: Quasi-Cellularity in Manifolds
by Dean S. Hartley III
Published by the University of Georgia, Dissertation, 1973, 141 pages.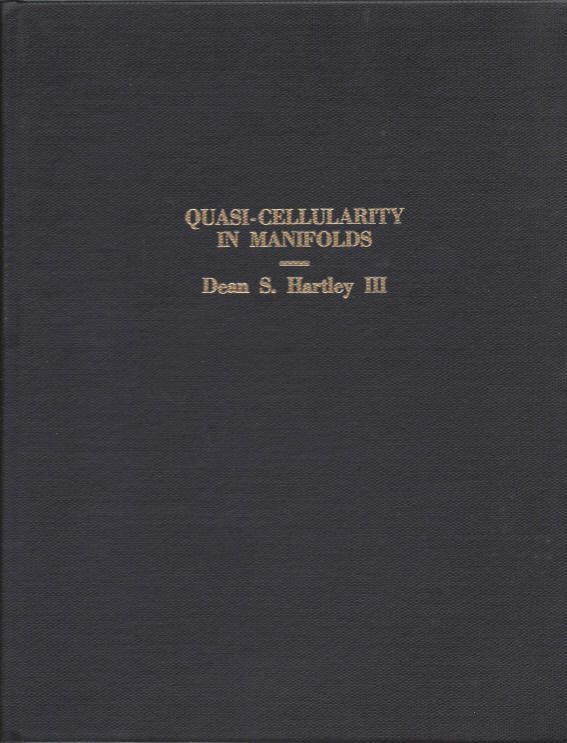 This book on topology extends the concept of cellularity to objects that are not compact.
More information is available on this website.
---
If you arrived here using a keyword shortcut, you may use your browser's "back" key to return to the keyword distribution page.

Return to Website Entrance.
---
HARTLEY CONSULTING
Solving Complex Operational and Organizational Problems
Dr. Dean S. Hartley III, Principal