Page Last Updated: Tuesday, 03 November 2015 11:45 EDT, ę 2010, 2013, 2014
Col Hartley's Collection
Gallery 1: Japanese Edged Weapons, Katana
---



This sword presumably came from a good collection in Sasebo. Lt Gen J. P. Berkeley picked it up when he was
disposing of Japanese munitions there for V Corps.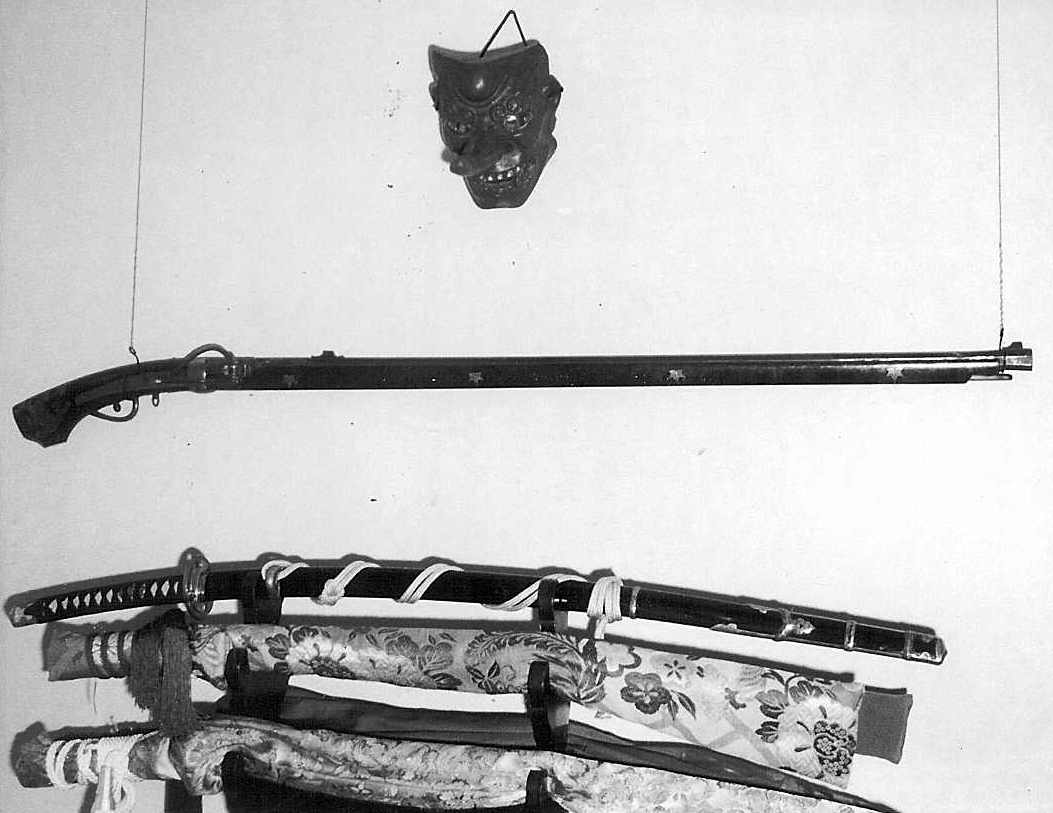 Top sword: Black lacquer saya with silver han-dachi mounts. Blade is Oei Bizen, mumei, but in excellent polish.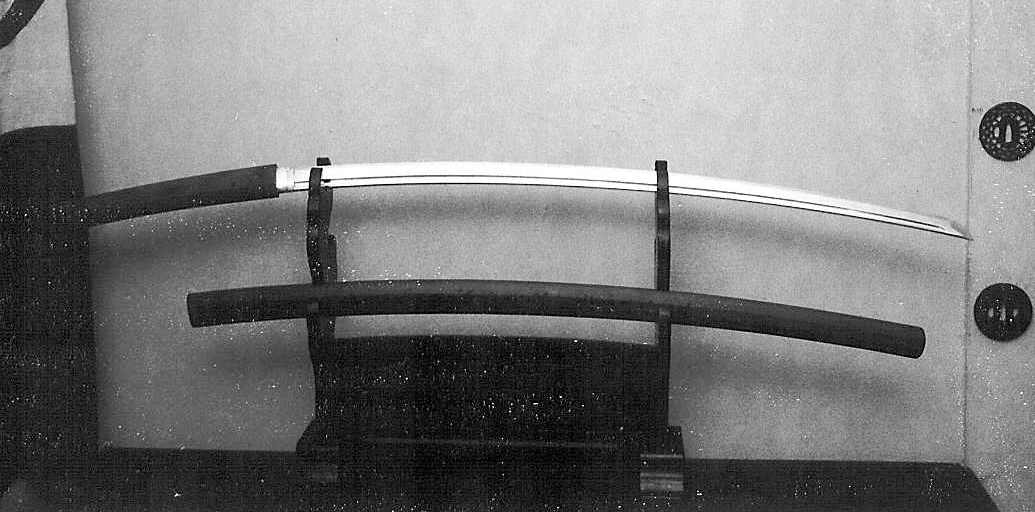 Kanenaga (Watanabe?). Dated 1936, made from "military cast steel," 2 shaku 7 sun 3 bu.
| | |
| --- | --- |
| Taira Nagamori, saya with Yakumo mon by Hartley | |
---

Return to Gallery 1 Main Page

Return to Metropolitan Monroe Museum Main Page
Website created by Dean S. Hartley III.