Page Last Updated: Friday, 16 December 2022 20:31 EDT, © 2022
DEAN HARTLEY
Science and Speculative Science in Sense of Gravity Series

Addendum

:
This novel is science fiction. That means it is a story with some connection to science, particularly speculative science.
Physics
Superconductivity is a fact; a current sent through a superconducting loop doesn't lose energy and continues indefinitely. And because superconducting wire - or tape - can carry much higher currents than conventional wire, superconducting magnets can be much stronger than conventional electromagnets. Among other things, this fact permits effective magnetic levitation - maglev (see here.)
Gravity is a fact, although how it relates to the other basic forces of nature is currently unknown. However, all known instances of gravity-wells (see figure below) are connected to masses, leading to the obvious conclusion that they are inseparable.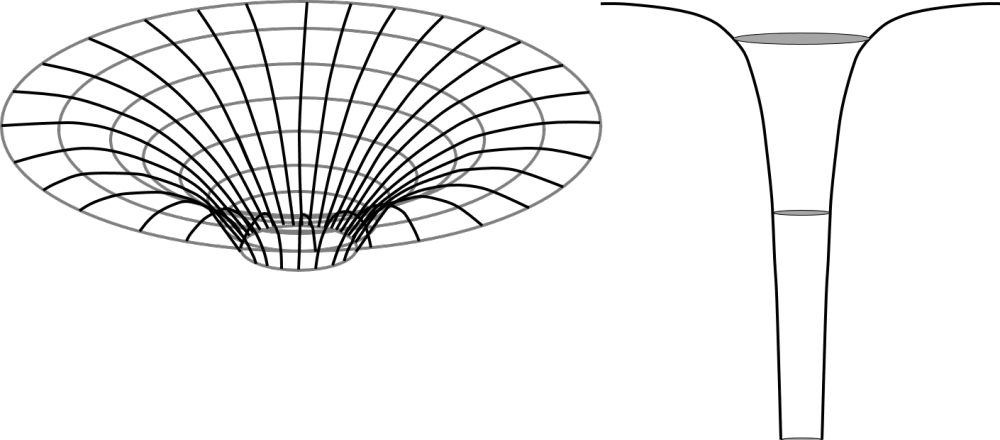 Mathematics
Euclidean manifolds (things that look like Euclidean n-space locally) come in two varieties, orientable and non-orientable. The orientable manifolds have unsurprising features; however, the non-orientable manifolds are different. The simplest example is the Möbius band. The example on the left shows a single twist, simple example. It only has one side and one edge!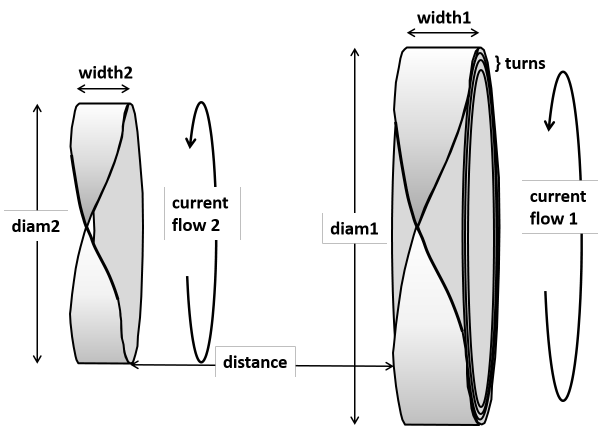 Fiction
A simple loop of superconducting tape will create a magnetic field. The science fiction here is that a Möbius band of superconducting tape will create a gravity-well. And two such loops add control to the creation. The rest of the fiction follows from this assumption.
---

Return to Dean Hartley Science Fiction

Return to Dr. Dean S. Hartley III Entrance
---